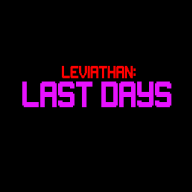 Leviathan: Last Days
A downloadable game for Windows
Team up, and gear up!
Play with your friends online, or play offline against A.I. opponents.
The end of the world is near. Welcome to the last days. The Leviathan has been awoken once again, and is bringing about the end of life as we know it. Half of the population is already corrupted and will stop at nothing to try and kill you.
Enjoy fun game modes:
-Team Deathmatch
-Conquest
-Death match
-Capture the Flag
-Rush
-Vehicle Level
Calm your nerves, and get goin'!
Survival doesn't come easy these days.
These LAST DAYS!

Download
Click download now to get access to the following files: